Who's on the show?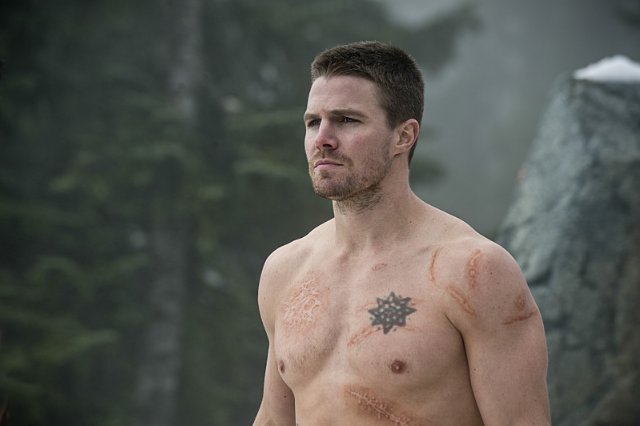 CURRENT CAST
Oliver Queen/Arrow …Stephen Amell
John Diggle…David Ramsey
Thea Queen/Speedy…Willa Holland
Felicity Smoak…Emily Bett Rickards
Dinah 'Laurel' Lance/Black Canary/Black Siren…Katie Cassidy
Curtis Holt…Echo Kellum
Rene Ramirez …Rick Gonzalez
Dinah Drake…Juliana Harkavy
Lyla Michaels…Audrey Marie Anderson
Roy Harper…Colton Haynes
William Clayton…Jack Moore
Zoe Ramirez…Eliza Faria
PAST/RECURRING CAST
Detective Quentin Lance…Paul Blackthorne
Malcolm Merlyn…John Barrowman
Talia al Ghul…Lexa Doig
Anatoly Knyazev…David Nykl
Adrian Chase…Josh Segarra
Rory Regan…Joe Dinicol
Frank Pike…Adrian Holmes
Evelyn Sharp…Madison McLaughlin
Susan Williams…Carly Pope
Samantha Clayton…Anna Hopkins
Donna Smoak…Charlotte Ross
Noah Kuttler…Tom Amandes
Sara Lance/White Canary…Caity Lotz
Dinah Lance…Alex Kingston
Amanda Waller…Cynthia Addai-Robinson
Nyssa al Ghul…Katrina Law
Slade Wilson…Manu Bennett
Tommy Merlyn…Colin Donnell
Moira Queen…Susanna Thompson
Walter Steele…Colin Salmon
Bethany Snow…Keri Adams
Shado…Celina Jade
Damien Darhk…Neal McDonough
Ray Palmer…Brandon Routh
Maseo Yamashiro…Karl Yune
News Reporter…Marrett Green
Taiana…Elysia Rotaru
Baron Reiter…Jimmy Akingbola
Tatsu Yamashiro…Rila Fukushima
Akio Yamashiro…Brandon Nomura
Sebastian Blood…Kevin Alejandro
Yao Fei…Byron Mann
Ra's al Ghul…Matt Nable
Alex Davis…Parker Young
Dr. Anthony Ivo…Dylan Neal
Edward Fyers…Sebastian Dunn
China White…Kelly Hu
Isabel Rochev…Summer Glau
Andy Diggle….Eugene Byrd
Sin…Bex Taylor-Klaus
Adam Donner…Dylan Bruce
Deadshot…Michael Rowe
Barry Allen…Grant Gustin
Ruvé Adams…Janet Kidder
General Matthew Shrieve…Marc Singer
Deathstroke…Jeffrey C. Robinson
Joanna De La Vega…Annie Ilonzeh
Detective Lucas Hilton…Roger R. Cross
Robert Queen…Jamey Sheridan
Carly Diggle…Christie Laing
Most of this Info from Internet Movie Database
See our many other TV Cast Lists!
Follow Us!